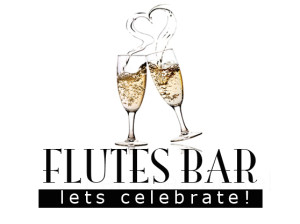 Hog Roast Hertfordshire, Hog Roast Bedfordshire, Hog Roast London
Flutes Mobile Bars
 Free bar          Cash bar          Bar and tenders only          Wedding and corporate packages
As well as our delicious hog roast and wedding catering services, Herts Hog Roasts can take care of all your drinks requirements as well. We are fully licensed and can provide a range of mobile bar hire service for any occasion.
Flutes Mobile Bars have the most attractive black bar which looks stunning at any event….Its shiny black curves and subtle led lighting which can be altered to match any colour theme and the sleek back bar with fridge and optics rail will dazzle your guests and stand out as a centre piece at all events.
To match our attractive bar, we also have some very attractive bar maids and some handsome fella's that will take care of all your drinks requirements…. whether your event is a Birthday bash, your wedding day, A corporate mobile bar hire for your companies next team building event, staff summer ball, Christmas party event or even a festival…Flutes mobile bars can provide all your drinks needs whatever the occasion.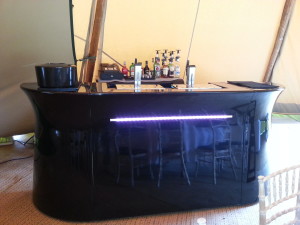 Professional Bar Hire for you next Event
Flutes Mobile Bars will not only provide the bar but also staff and stock it to your specifications. You can purchase the wine or beers or we can do so on your behalf to your budget and requirements.
Should you require themed drinks for example cocktails , champagne , a vodka bar, real ale beers or a non alcoholic bar (for teenagers for example) then we can help and provide professional bar staff to prepare the drinks quickly and efficiently… we can provide glasses, ice , fruit , storage…so all you have to do is dance the night away without worrying about keeping your guests in the party spirit.
We have a drinks package to suit your needs at very reasonable prices and can take care of everything from arranging your temporary event notice which is needed if the premises are not licensed, to providing glass ware, ice and sundries.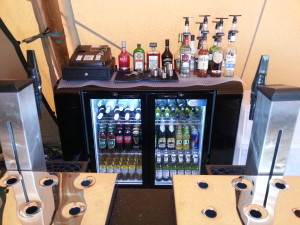 Should you require a drinks package for your wedding reception we have a package to include reception drinks, wines and champagne for the tables and toast drinks and then the evening bar as well.
Please take a look through our drinks packages…. we have a range to suit all budgets and themes. We can help tailor your drinks package to your requirements. As well as bottled ales and lagers we also have draught facilities if required and a range of branded beers, lagers, spirits and mixers.